Based in New York City, Weill Cornell Medicine Enterprise Innovation engages and collaborates with Weill Cornell Medicine faculty and trainees while fostering alliances with leaders in the biomedical industry and business and investment community. Our focus is to translate the application of emerging science and new technologies into world-class medical breakthroughs.
Integrating Weill Cornell Medicine's different teams and resources under a single, united organization, Enterprise Innovation encompasses the entire spectrum of an effective innovation ecosystem. We offer unique opportunities for faculty and trainees to transform their research into medical advances through collaborations including access to the Tri-Institutional Therapeutics Discovery Institute.
Enterprise Innovation Metrics from FY17 to FY22
Enterprise Innovation brings together the power of industry-leading translational research and clinical care combined with top-tier business development expertise to accelerate innovation to market. Our leading technology portfolio encompasses major pillars of biomedical innovation.
John P. Leonard, M.D., Senior Associate Dean of Innovation and Initiatives
Getting new innovations across the finish line requires collaboration, often with industry partners, to scale up findings for application in healthcare. Ultimately, we want the work we do here to have a real impact on patients. By fostering an entrepreneurial environment, we can do that.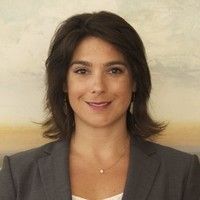 Lisa Placanica, Ph.D., Senior Managing Director of the Center for Technology Licensing
There's obviously fantastic research being done at Weill Cornell Medicine. So we want to work with faculty to identify aspects of their research that could be shaped into a product or a service, work with them to develop it and then to forge the partnership with a commercial entity. We also have to have a finger on the pulse of what industry is looking for: what venture firms are investing in, what pharma is trying to fill their pipeline with. And then we make connections between the two. We have to speak the language between the commercial enterprise and the academic researcher.
Neel Madhukar, Ph.D., Former Postdoc of the Elemento Lab and current CEO of OneThree Biotech
Taking a new technology from an idea to a company is a daunting process for first-time entrepreneurs – and especially in areas like commercialization which isn't a focus of most doctoral work. One thing that helps this is a community of scientists and entrepreneurs who have been through this before and help guide the way. In this way, resources such as the eLab's Entrepreneurs-in-Residence are invaluable assets.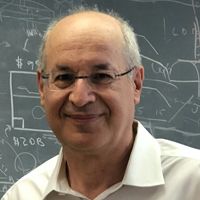 Francis Barany, Ph.D., Professor of Microbiology and Immunology and National Academy of Inventors Fellow
The professionals at Enterprise Innovation possess strong first-hand knowledge of what it takes to start a company. Their expertise is vital to aspiring faculty scientist/entrepreneurs to launch new companies. Their guidance and feedback has been invaluable throughout the process – they are now helping me with my third company launch.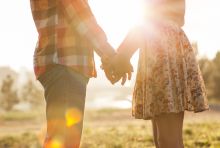 September 21, 2023
Weill Cornell Medicine has received a three-year, nearly $6 million grant to lead one of three national contraceptive research centers. The grant from the Eunice Kennedy Shriver National Institute of Child Health and Human Development, part of the National Institutes of Health, will fund the Weill Cornell Medicine Contraception Development Research Center. Led by Drs.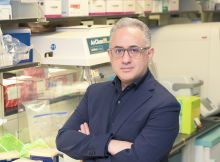 September 18, 2023
Dr. Hani Najafi, an assistant professor of cell and developmental biology, was the first WCM-Q participant in the $100K Biomedical Business Plan Challenge Pitch Day competition hosted by the BioVenture eLab. Enterprise Innovation asked him to share his latest study that can lead to potential therapies for cardiometabolic diseases and obesity.