Our Startups
Enterprise Innovation has launched a diverse portfolio of companies that are based on foundational intellectual property developed in the research laboratories of Weill Cornell Medicine. Our current portfolio of companies encompasses key health-care verticals including diagnostics, digital health, therapeutics, medical devices, and R&D products and services.
Weill Cornell Medicine Startups

Category: Digital Health
Location: New York, NY
Abstractive Health helps doctors read and write clinical notes faster with an automated summary. We condense hundreds of pages of clinical notes into a few key sentences using NLP.

Category: Diagnostics
Location: New York, NY
Acuamark Diagnostics develops technology which allows for highly accurate screening of blood to detect cancer markers at the early cancer stages, before the cancer becomes untreatable.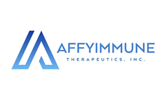 Category: Therapeutics
Location: Natick, MA
AffyImmune is an immuno-oncology company that develops T cell products for cancer therapy. The company was founded based on intellectual property generated from Weill Cornell Medicine that enables imaging of T cells in patients and T cells to specifically target tumors. AffyImmune's proprietary "Tune & Track" technology enhances the ability of a patient's own immune cells to attack and destroy solid tumors, while avoiding damage to normal cells and tissues.

Category: Therapeutics
Location: New York, NY
Akelos Inc. is a biopharmaceutical clinical company developing novel non-opioid, anti-hyperalgesic drugs for the treatment of neuropathic pain. Their compounds are intended to selectively and potently inhibit HCN1 channel activity to limit pain.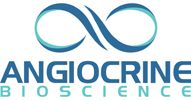 Category: Therapeutics
Location: San Diego, CA
Angiocrine Bioscience began as a startup located within Weill Cornell Medicine in New York City and then relocated to San Diego in 2015. Angiocrine is developing a robust pipeline of Advanced Reparative Medicines. Advanced Reparative Medicines consist of engineered (genetically-modified) human cord endothelial (E-CEL®) cells that repair various damaged tissues and organs. Multiple E-CEL products are generated from Angiocrine's E-CEL Platform: a proprietary R&D engine that creates multiple clinical product candidates.

Category: Medical / Diagnostics Instrumentations
Location: Golden, CO
ArcScan, Inc., is developing Artemis 3, a high-resolution ultrasound scanner that enables eye surgeons to design phakic and accommodative lenses to reduce the risk of bad outcomes in corneal surgeries and lens implants.

Category: Therapeutics
Location: Dublin, Ireland / Ithaca, NY
Aufbau Medical Innovations Ltd. is a biotechnology company conducting research and development for novel diagnostic and therapeutic platform technologies for the detection, monitoring and treatment of ophthalmic disorders.
Big Blue Biotech, Inc.
Category: Medical / Diagnostics Instrumentations
Location: Westwood, MA
Big Blue Biotech produces a novel catheter system designed to decrease the risk of contamination of urine specimens with peri-urethral bacteria when obtaining urine specimens from pediatric patients via bladder catheter.

Category: Medical / Diagnostics Instrumentations
Location: New York, NY
Bionic Sight develops neuro-prosthetics—prosthetic devices to treat blindness due to retinal degenerative disease that interact with the nervous system in order to restore function to damaged or degenerated tissue in the eye. The company is developing a technique involving gene therapy and a wearable device that correctly transmits light pulses to the brain, giving the wearer sight.

Category: Digital Health
Location: Forest Hills, NY
The economic impact of undiagnosed sleep apnea is roughly $150B per annum. Less than 20% of patients suffering with obstructive sleep apnea have been currently diagnosed. Biosleep uses a proprietary algorithm and cloud-based analytics to conveniently and accurately diagnose sleep apnea.

Category: Diagnostics
Location: New York, NY
C2i Genomics helps doctors and patients fight cancer by providing doctors and patients with tumor burden information, starting with only a blood sample. Its service, called C2, uses software that performs pattern recognition on data from whole-genome sequencing of the blood sample. Physicians can use the service to monitor their patient's response to treatment and detect treatment failure or disease recurrence well before they would do otherwise. Physicians can also use the service to measure treatment response in clinical trials.

Category: Therapeutics
Location: Cambridge, MA
Convergent Therapeutics, Inc. is a clinical-stage pharmaceutical company focused on developing next-generation radiopharmaceutical therapies for prostate and other cancers. The company's proprietary technology involves dual-targeted radionuclide therapy (RNT) developed by Dr. Neil Bander, professor of Urologic Oncology at Weill Cornell Medicine and licensed to Convergent by Cornell University.