May 6, 2022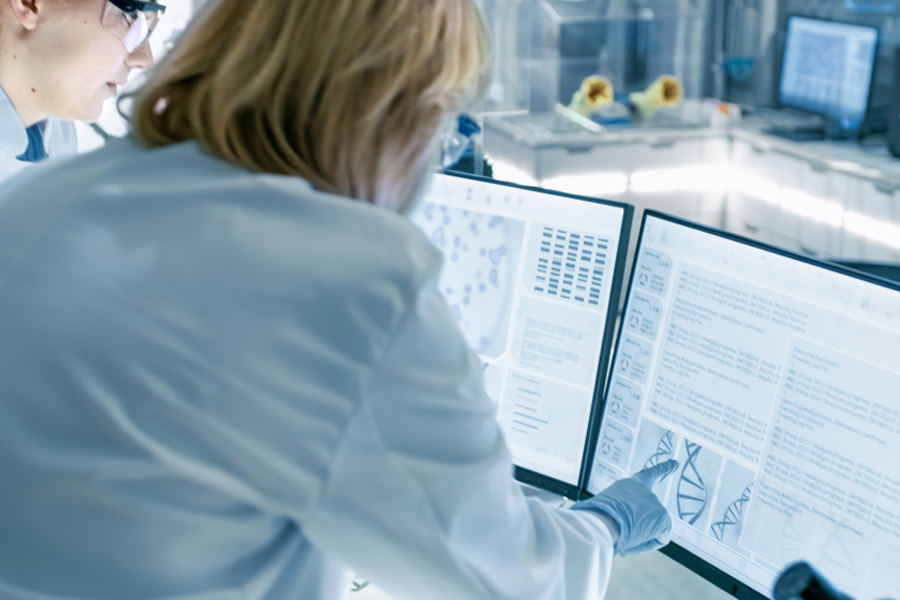 A Weill Cornell Medicine collaboration between physicians and the Center for Technology Licensing (CTL) at Weill Cornell, part of the institution's Enterprise Innovation, is playing a unique role in disseminating standards for ordering diagnostic imaging ahead of a federal law that aims to rein in their overuse.
"Typically, our office works on therapeutics, diagnostics and digital software, so this project, which involves licensing of clinical care criteria developed by our physicians, is a little unusual for us," said Donna Rounds, interim senior technology licensing officer in CTL. "What it means is that we're able to disseminate best-in-class clinical guidelines at the forefront of evidence-based medicine, reducing costs and promoting greater efficiency in the health system."
The effort is included in the Better World Project directory, which highlights successful partnerships between academia and industry that commercialize academic research and other innovations, known as technology transfer. The directory is run by AUTM, an association of universities, research centers, hospitals, businesses and government organizations dedicated to technology transfer.
The effort is a response to the federal Protecting Access to Medicare Act of 2014, which will require ordering providers to verify the medical necessity of advanced imaging tests such as magnetic resonance imaging (MRI), computerized tomography (CT) and positron emission tomography (PET) scans, as a pre-requisite for reimbursement by Medicare. Imaging tests, when ordered unnecessarily, are a big driver of avoidable health care costs. The law—which was supposed to be implemented in 2022 but has been postponed until 2023—would have a sweeping impact on the provision of health services. There are 61 million Medicare patients, and private insurers tend to follow reimbursement criteria set by the Centers for Medicare and Medicaid Services, the office that administers Medicare.
To comply with the regulations, providers consult "appropriate use criteria," which are guidelines based on the scientific literature, cost and other factors designed to improve the value of care by reducing unnecessary imaging and guiding physicians to the most effective imaging for their patients. These criteria are determined by "provider led-entities" (PLE), which are interdisciplinary groups of physicians who review peer-reviewed medical literature to set standards. Weill Cornell Medicine Physicians Organization is one of only 20 such entities in the country, as of 2019, consisting of a collaboration led by the Department of Radiology with several other departments.
"The reason we took on the effort — because it is a lot of effort — was that our providers practice a very high level of care," said Dr. Keith Hentel, associate professor of clinical radiology at Weill Cornell Medicine, who leads the medical center's PLE. "We could have implemented another group's standard-of-care, but we didn't think it would have as much impact as if we took the time to do it ourselves."
The criteria developed by Dr. Hentel and his team covers clinical areas in which imaging is most commonly ordered, including headaches, hip pain, low back pain, lung cancer, neck pain, pulmonary embolism and shoulder pain. For example, if a doctor sees a patient with back pain, ordering a CT scan may not provide any benefit to the patient. Based on a patient's symptoms, the criteria may recommend no imaging be done and in others it may recommend a test such as MRI that will provide more information. Criteria for coronary artery disease may also be developed.
CTL has licensed the criteria to multiple companies that have certified clinical decision support mechanism, which integrate the information into electronic health records and other "decision support" software. So far, these licensing agreements have generated significant royalty income.
Radrite, a spin-out company of Weill Cornell Medicine that licenses the criteria, was developed by Dr. Hongyu Chen '21, a transitional-year intern at Memorial Sloan Kettering Cancer Center, incoming radiology resident at NewYork-Presbyterian/Weill Cornell Medical Center and a former software developer at Google. Radrite is made for smaller health systems and "mom and pop" practices that do not have their own electronic health records software, or do not use one of the primary vendors.
"Part of my inspiration for starting Radrite is to improve patient care by helping health care providers to order appropriate radiology scans," Dr. Chen said.
According to Dr. Hentel and Rounds, the criteria have been well-received by the health tech companies that license them and health systems that use them. "The proof is in the pudding," Dr. Hentel said. "Companies are licensing our criteria."
"This business development collaboration between CTL and the Department of Radiology is a great example of how Weill Cornell Medicine Enterprise Innovation fulfills its mission to accelerate the best of biomedical innovation to market and translate groundbreaking research into revolutionary care for patients at Weill Cornell Medicine and beyond," said Dr. Lisa Placanica, senior managing director of CTL at Weill Cornell Medicine.
Weill Cornell Medicine Enterprise Innovation accelerates the best of biomedical innovation to market, translating groundbreaking research into revolutionary care. Enterprise Innovation provides a bridge between academic researchers and industry stakeholders, brokering engagements and alliances, engaging with and educating faculty about biotech commercialization and business development—which includes patenting, licensing, and marketing—and developing entrepreneurial programming, education, mentoring, and other resources.